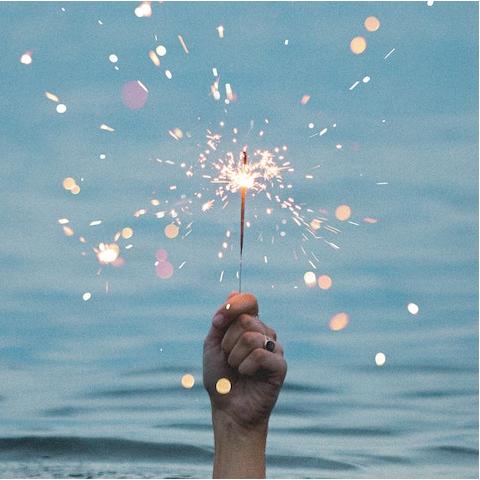 How to unlock your invisible CV
The business world, we are told, is a cut-throat place. Eat or be eaten. With the added threat of automation, there is often trepidation in entering this competitive arena. However, what if your greatest weapon wasn't your proven work record, but your ability for empathy and being, well, a decent person?
Let's call it your "invisible CV" – the talents that make you more hireable and more desirable but have long been difficult to put down on paper. In essence, talking up these skills goes against the typical humble Kiwi personality. The creative sector is a very tightly knit one. What used to be 6 degrees of separation is now more like one, thanks to social media and to Kiwis spreading their wings around the globe.
Automation and Artificial Intelligence
Automation and AI are said to be threatening jobs in every sector but if we are "summoning the demon" as Elon Musk has predicted, should we fear the evolving technologies or embrace what humans have that makes us irreplaceable?
I met with Wayne Pick after he had presented on the topic of honesty at a chapter of Creative Mornings, and he spoke some home truths about what skills and qualities are being looked for in the sector. Turns out it might not be what we've been programmed to think. Pick has over 25 years experience with some of the biggest brands on the planet – this year he has moved on from Colenso BBDO to setting up his own agency, &Pick.
"We are losing jobs to automation and to AI, and the one thing that AI doesn't have is empathy. Soft skills definitely transform businesses," Pick explains, and it's these soft skills that are becoming "critical" in the agency format. Pick agrees that adaptability is a part of success in the creative industries.
Promoting your soft skills may be the key to your next opportunity. Traditionally these skills have been regarded as feminine but as hard skills are becoming something that is evolving: "The job that you might have in five years time, maybe there isn't any training for that yet," Pick says.
Promoting your soft skills may be the key to your next opportunity.
You can have all the hard skills in the world, but can you train someone to be a good human being? "I'd like to believe so," Pick elaborates. 'I think there are some epiphany moments that people can have that can jump start empathy."
Are you sitting on this dormant gold mine of skills? Selling yourself as highly experienced in hard skills rather than looking at all the holistic attributes that you can bring?
In a nutshell, Soft Skills are:
• Excellent communication skills (this includes being a good listener)
• Time management
• Problem-solving skills
• Being a team player
• Self-confidence
• Ability to accept and learn from criticism
• Strong work ethic
• Positive attitude
• Flexibility and adaptability
• Working well under pressure
Talk 'we'
Acknowledging your role in a team has a more significant impact than taking all the credit for yourself. Rather than say "I" achieved this, remember it's never a solo effort. So be it an interview or just a casual chat, talking about how the team and yourself successfully navigated a crisis by positively communicating while delivering a project by deadline, also working around an unexpected obstacle and being able to adapt, be resourceful and work well under pressure is far more valuable than portraying that it was all you.
Client-facing and team leader roles will naturally require more soft skills. Debbie Kitson, Director/ Creative Consultant for Portfolio Recruitment, says of soft skills, "in a Coder that's not always (regarded) as important, but.. it is still important.. you've got to be able to work with people, the creative industry is pretty team focused."
Communication and cultural fit
Communication skills (ironically) have often been misinterpreted as being a good talker. "You can't really be a good designer if you don't have good listening skills," Kitson explains."Because effectively you need to listen to the brief and take it from there." Pick agrees, "the critical thing with collaboration is listening."
From a recruiter's point of view, Kitson underlines that candidates "still need to have 90% of the hard skills that the company is looking for" but "the cultural fit" is what is really important.
"It's for the client to decide which.. personality fits them better, which of the skills they'd rather trade off," Kitson adds. "There are times where someone might not quite match it, but the personality is totally a culture fit."
Now here's the scoop – the inside word on what to avoid when writing your CV: don't make it ten pages long. As Kitson points out, "it's an information piece, not your life story".
Attention to detail is vital. Kitson recalls an instance where "someone said they had really good attention to detail, but then we found four errors in their CV. Accuracy is really important."
Be genuine. People notice.
Most soft skills aren't attained through a course you attend for a given length of time, taught by someone and voila! You simply can't get a diploma in empathy. It's something you continuously practise and perfect as your career develops. And: be genuine. Everything you do, everyone you speak to, it is all part of building your "uniquely you" invisible CV. People notice.
Image credits, top to bottom:​
Photo by Kristopher Roller on Unsplash
Wayne Pick and Mercedes Ackerman.
Photo by Tanialee Gonzalez on Unsplash
Category
Content
Date
November 14, 2018
Author
ackermerc