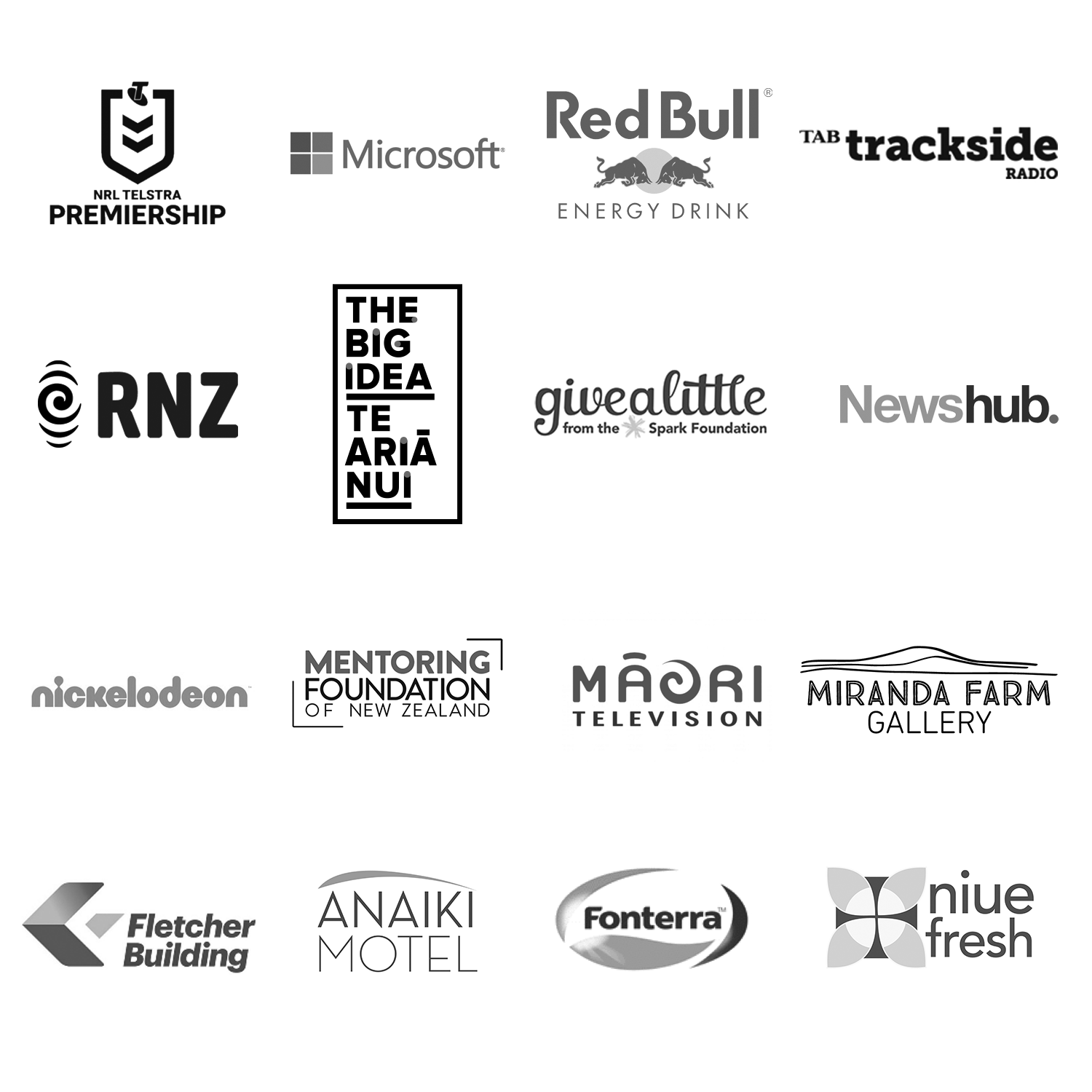 Content and Design
Creative Content
We create unique solutions for complex situations
Design
Award winning graphic design
Media Training
Whether you're a natural talker or speaking is your Achilles heel, Ackermerc's hands-on and proactive sessions are a
game-changer.
Creative Content
From world cups to budding sport stars we have over 20 years experience telling stories of all shapes and sizes.
MERCEDES ACKERMAN
Mercedes is the founder and Creative Director of Ackermerc – not to mention the beating heart of the company.
Plain and simple, Mercedes loves to tell stories. Your stories, in as many different ways as you can imagine.
Passionately visual, Mercedes has built a formidable skill set featuring graphic design, motion graphics, and 3D. From bringing the Penguins of Madagascar to life on Nickelodeon, to an array of news and programming design for TV3 and wowing sold-out crowds in the NRL, Mercedes is the master of broadcast graphics.
Her list of clients is a long and impressive one – all trusting Mercedes with their logo design or brand presentation.
The dark arts of social media is another impressive weapon in her arsenal, with a proven track record at managing accounts, boosting engagement and offering strategic advice on how to find your organisation's authentic voice.
Throw in her experience as a radio producer, travel and music writer, NZ rep ice hockey player, speaker of three languages and uncanny ability to be able to assemble Ikea flatpacks – and you've got your next most important resource sitting at your fingertips.

SAM ACKERMAN
Every Batman needs their Robin – and for Ackermerc, that boy wonder and perfect foil to Mercedes is Sam.
There's little in the world of news broadcasting that Sam hasn't experienced across two decades on TV, radio and online. An expert storyteller, Sam has a strong reputation for finding the "angle". When you have a story to tell, Sam's the guy who helps you identify it, then tell it.
He can't be shackled by stereotype, flitting comfortably between the worlds of iwi relations, local government, sports analysis, arts and culture, multinational corporations and grassroots business.
Sam's been a one-man band as well as overseeing multiple teams at once as a head of department for Newshub, priding himself on being a solutions guy.
With a knack for advertising and marketing, Sam's speciality skills also include experience in strategic communications, crisis management and media liaison – and he's regularly used to help organisations grow their capacity with media and presentation training.
So if you're looking for a seasoned broadcaster, a relatable MC, long-form writer, freelance consultant or voice over artist, we know just the fella.